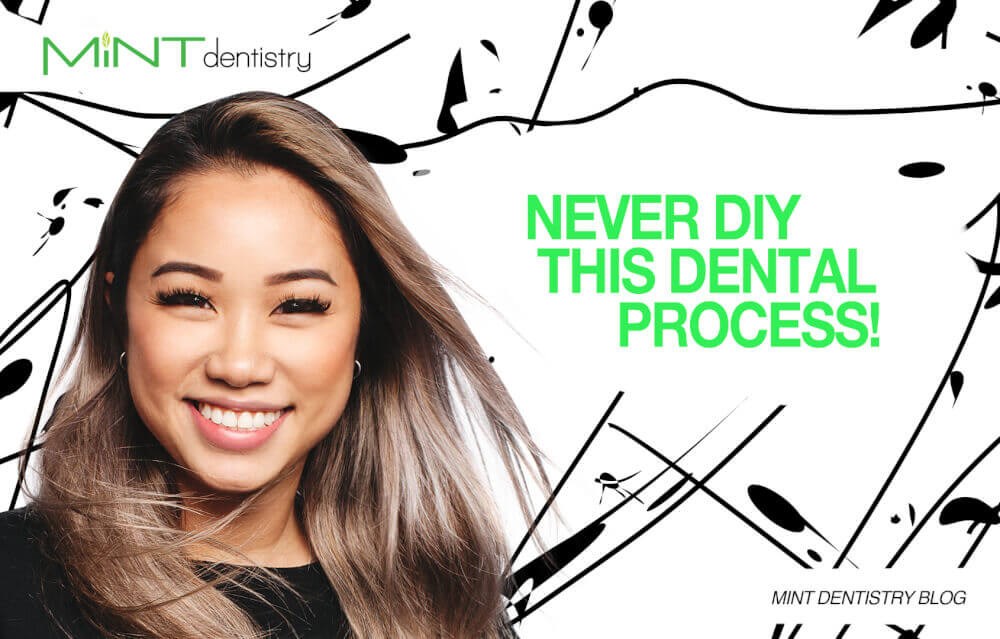 All kinds of people dream about having a prettier smile. As one element of reaching this goal, they are getting expert teeth whitening. Professional teeth whitening is a well-liked aesthetic dentistry process due to its remarkable benefits beyond whiter smiles. Over-the-counter teeth whitening solutions simply cannot match the glowing and longer-term outcomes of dental teeth whitening.
Tailored Sessions And Results
Generally, in elective dental treatments, a one-size-fits-all system does not work for every patient. Individuals' goals are often incredibly varied. Oral practitioners make use of their training and experience while evaluating teeth to establish the reasons behind any discoloration.
Also, the dentist will ask you about any previous and future elective dentistry care or repairs you want to get that could impact your optimal end result. For instance, it might be well-advised to delay going in for new crowns and ceramic veneers. This will enable your dentist to design crowns and veneers that complement the hue of your recently whitened, stain-free teeth. Tooth bleaching can be somewhat harder for individuals who have dental restorations. Since whitening sessions cannot remove stains on dental crowns or veneers, it will likely be necessary for your dental practitioner to perform a few different procedures to make sure that your teeth have a regular shade.
At your consultation, the dentist will establish an individualized whitening process that is most effective for you. She or he will also let you know the approximate number of stain-removal visits needed to accomplish the most beautiful outcomes.
Expert Teeth Whitening Gels
Over-the-counter teeth whitening systems typically have a smaller quantity of active ingredients compared to whitening systems utilized in most professional teeth whitening. In addition, awkward mouth trays and annoying gel applicators could lead to inconsistent outcomes and routinely only brighten teeth one shade per use. Before a professional teeth whitening session, individuals can choose the exact level of whiteness they would like to obtain.
At MINT dentistry in Uptown, our team provides brief laser teeth whitening sessions using a technique called ZOOM for Dallas, TX patients. ZOOM includes a unique gel formula that is administered to every tooth individually. The specialized gel is activated by a laser, which penetrates the tooth and whitens the stained enamel. This system should lighten your teeth from 6 – 10 shades. Most dentists recommend that people who undergo laser teeth whitening treatments have in-office cleanings twice every year. A professional cleaning will help remove additional unsightly stains and make sure your teeth remain healthy.
Say Goodbye To Tooth Pain
Sometimes, those who utilize over-the-counter teeth whitening kits may feel tooth pain after a few treatments. This may take place if the hydrogen peroxide goes through the enamel of the teeth or if they apply whitening solutions with ill-fitting strips and trays that aggravate the soft oral tissue. The skilled dental professionals at MINT dentistry in Uptown take careful steps to prevent such issues.
Throughout each ZOOM laser whitening treatment at our Dallas, TX facility, the gums and lips are kept safe to ensure that any whitening agents are applied to only the teeth. Then the dental professional will apply the bleaching solution to each individual tooth. To protect the eyes from the light from the laser, patients wear protective glasses. While the procedure is painless for the majority of men and women, an anesthetic could be requested to lessen any anxiety or to reduce the gag reflex.
Healthier, Speedier Sessions
Even though store-bought lightening kits mostly do not result in safety issues for many people, repeated attempts to lighten and brighten teeth without instruction from a dental professional might cause chronic tooth problems from sensitivity to extreme temperatures. Because it could take multiple weeks or even months to see noticeable outcomes with over-the-counter tooth bleaching materials, such as gels, strips, and toothpaste, discomfort could be an issue. Particular versions may fail completely to generate a whiter smile. Professional teeth bleaching methods are overseen by dental professionals to help individuals feel relaxed and guarantee that the teeth and gums remain protected during the treatment.
Enduring Results
Along with the multiple other advantages of in-office teeth whitening techniques, their effects are visible much longer when compared to store-bought tooth whitening kits. Right after a bleaching treatment and for the next 24 hours, we advise patients to avoid eating and drinking any dark-colored foods, for example, berries, and beverages, such as tea or coffee. Further, anytime it's convenient, drink through a reusable straw for drinks that might darken the teeth.
Following a ZOOM teeth whitening treatment, our patients can have an at-home kit that provides the whitening agent and personalized mouth pieces. These products can be utilized no more than every six months to help uphold the whiter appearance of your smile. At MINT dentistry in Uptown, our crew recommends practicing effective oral hygiene habits by regularly brushing and flossing whenever you eat food or drink sugary or acidic beverages and before bedtime.
Improved Self-Esteem and Attitude
Newly whitened teeth can generate more than an attractive smile. Patients report elevated positive attitudes following their procedure, which helps them to grow progressively more outgoing and perform more assertively in job contexts, as well as in other social meetings. Bleached teeth will often also take years off of your appearance, helping you seem younger.
Rely On Experienced Dentists to Boost the Allure of Your Smile
The awesome results afforded by expert teeth bleaching procedures such as ZOOM and many others are unrivalled in their capacity to noticeably transform a patient's look and simultaneously increase self-esteem. We encourage you to call MINT dentistry in Uptown and set up an exam with our highly trained Dallas, TX aesthetic dental professionals, who can help you in attaining a truly lovely smile.